As I was going through my program in the gym today, I started thinking about how much I love this gym, and that led me to think about my other favourite pieces of fitness equipment that I use very regularly and couldn't do without.
Home Gym
Regular readers will know that I have a home gym which was purpose built, and is fantastic to work out in. I realise how very fortunate I am, to be able to do my workouts in a gym that is quiet, and set up as I would like it to be. On these cold winter mornings, it's a huge plus to be able to walk out my back door, up a few steps and there I am, at the gym. We are 25k from town so going into town for gym everyday wouldn't really work. The photo below shows just one corner of the gym, but what it does show are my two of my most used pieces of equipment in the gym – the weights station and the rower. Parts of the weights station are used in most of my strength workouts. I really couldn't do without it. I use the rower most days, whether it is just to warm up or for cardio.  The rowing machine is great for both strength training and cardio. I love to combine both occasionally.
Garmin Vivoactive 3
I recently upgraded my five year old Garmin, and am having a great love affair with my new Vivoactive 3. I'm able to record all my training including gym workouts, and connect to the Garmin App. There are challenges on the app which really have me hooked. Every week I participate in a Steps Challenge that is set up by Garmin.  It usually has a goal of 75000 or 100000 steps in a week. Through the app you can follow your progress and the progress of other participants. I've even won this challenge a couple of times. It's also possible to set up a challenge of your own with any of your friends. My partner and I have a bit of fun with our challenge. Actually it's more than fun, as we both take it very seriously and love to have a win. Now that I have this particular Garmin, I don't need to use any fitness phone apps. I used to use apps for mapping and interval timing mainly, but the Garmin has those functions.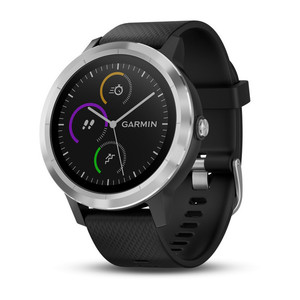 Kettlebells
I only use the kettlebells once each week, as a variation from my usual weights program.  My kettlebells program is the Michelle Bridges video which came with her branded kettlebell kit. There is also a great Michelle Bridges Kettlebell routine on Youtube. I find the kettlebells challenge my muscles a little differently to the weights I regularly use. They are a great addition and variation to a strength training program.
Outdoor Bike
I have a road bike and a trail bike. I really love cycling and it's a fantastic calorie burner. I'm not able to ride as much as I'd like these days due to work and a recent injury, but watch out when I retire. I will be out there on that bike most days. At the moment, my exercise time is spent in training for  The Bloody Long Walk Melbourne. As soon as that is over I will be back seriously on the bike, training for my retirement days of cycling.
Spin Bike
As well as using it as a warm up to strength training, I usually do two Les Mills RPM classes each week, on cardio days. There are many cycling classes on Youtube of all types, so it's just a matter of what you prefer. We are in the middle of a very cold winter, with short days which don't leave much time to get outside on the bike in daylight hours. The spin bike is perfect for winter training.

Hiking Boots
These hiking boots walked 1000k with me across Spain, in 2014, and have walked many ks with me since. Amazingly they are still showing no signs of wear. The pink laces were put in for Spain, and I haven't gotten around to changing them back to brown. In Spain, pilgrims had to put their boots on boot racks at the accommodation. I put the pink laces in so I could easily identify my boots, in case there were others the same. They were also a great talking point, when walking and the perfect conversation starter.
Do you have a favourite piece of fitness equipment? I'd love to hear about it, so please join in the discussion.  I promise to reply to all comments.
Jennifer